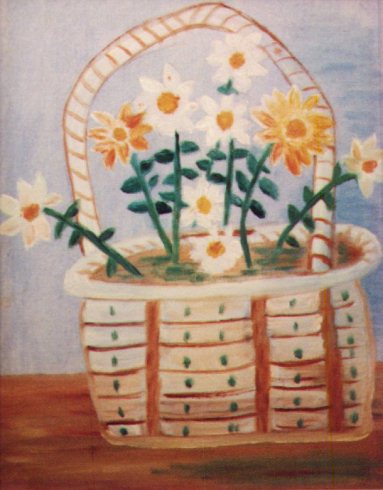 "Daisies In Basket"
Dimensions: 11" x 14"
Medium: Oil on Canvas Board
From / Circa: rural VA / 1970
Cost: $9.99
Done by an elderly woman from Covesville Va. She is one of a group of sisters that lived in Covesville with their parents, and ran a General Store at the train station. As of 2000, artist was still alive, in her 90's, and living in a nursing home. Her sister Louise, now deceased, also painted.