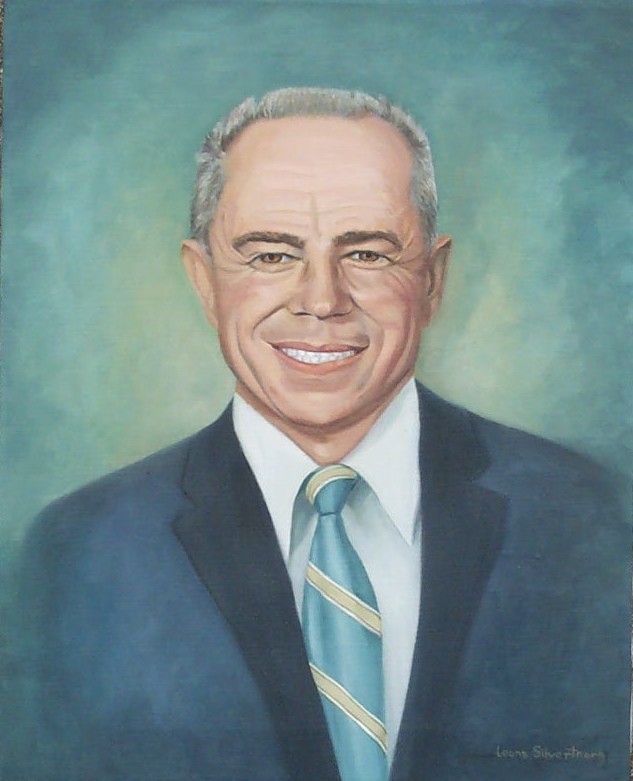 "Fred: The Smiling Man"
16" x 20"
Certainly one of the best parts of attending the May 2004 City of Brea Thrift Store Art show was meeting Fred Beshid of the Museum of Fred and viewing his stellar collection. I'm fairly certain that Fred still hasn't got around to photographing, cataloging, and uploading his more than 200 paintings onto the web yet, but one day I hope to see them all displayed. Such a magnificent collection should be shared with humanity, not tucked away in boxes!
Fred and I discussed publishing another Thrift Store Art book to accompany the Jim Shaw masterpiece, and hopefully down the line we can contact other collectors to put together a massive book of thrift store art. In the meantime I must again thank Fred for his generosity in contributing the above work to my collection. It hangs proudly in our upstairs hallway, and I smile every morning as I pass by the painting on my way downstairs.