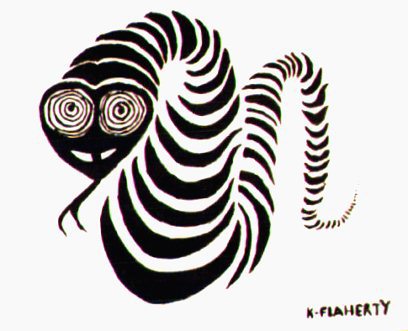 "Black & White Serpent with Heart-Shaped Face"
Flaherty, 1980, 20" x 16"
"Lonely Two-Lane Country Highway"

Flaherty, 1980, 20" x 16"

"Billy Idol"

Flaherty, 1980, 30" x 40
I must admit that these three beauties were painted by one of my best and oldest friends. I'm only including them here because his first submission to the Galleries was so soundly rejected. The Art teacher at Trinity High School was surely quite proud of students who could churn out superior works such as these day after day, while still leaving plenty of time to deface other students' artwork with representations of sharks and male genitalia (it's a long story.....).