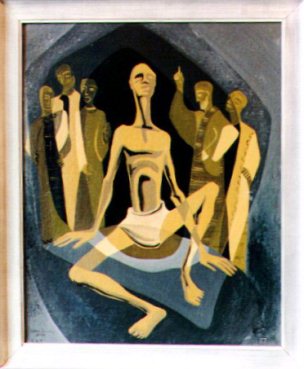 "This is the Prophet..."
Sister Dorothy Brock, 19" x 23"
"this is the PROPHET - Isaiah; Joel; Osee; Jeremiah; Job. any prophet who sits on the world's mound and looks towards the beyond, listening for the spirit in suffering and prayer while cynics, license lovers, and legalists stand off to the side critiquing and commenting. The secretariat feels this has meaning for you now."