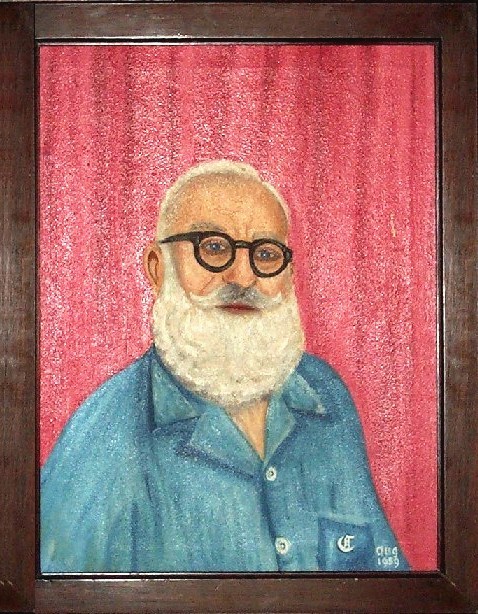 "Portrait of Man with White Beard, Thick Glasses, and Embroidered Shirt"
August 1959, 16" x 20"
As portraits go this piece has a whole lot going for it and tons of personality to boot . The blue shirt set against a shocking pink background interspersed with white patches of hair and beard make for a startling color combination. Additionally, I love the embroidered initial on the pocket of the subject's shirt, not to mention the hip specs.