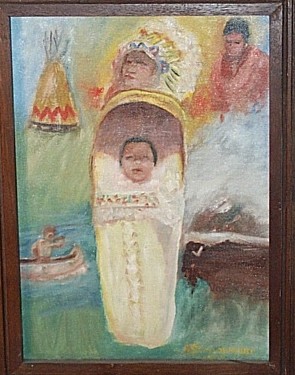 "Teepee, Canoe, Papoose, Warrior, Bison"
1977, 12" x 16"
Question: Can someone please explain to me what in the hell is going on here with the head of an Indian chief on the body of an oversize papoose ?!?!?!?
Answers:
(1) The chief is worried about subsequent generations and the issue of cultural identity.